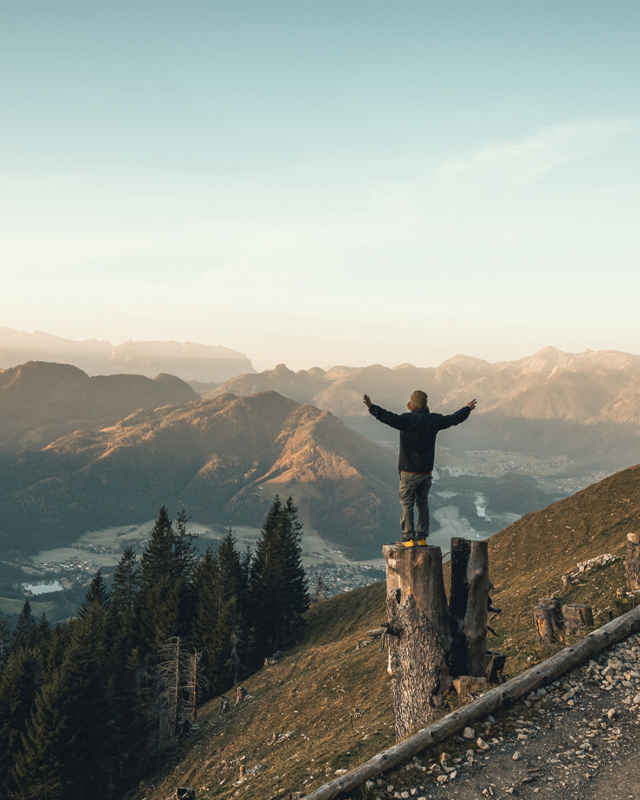 WANDERING TOWARDS SUSTAINABILITY
Not only the pandemic made us rethink our everyday doing, but also the state of our planet. Lately news about burning continents, flooded cities and blown trees pile up. All of this is the direct response to our behaviour of the last decades. The clothing industry has to take a lot of the blame, and with this, we have to as well.

We try to be better step by step.
​
MADE IN THE EUROPEAN UNION
Every one of our products is crafted in factories we've personally visited and continually monitor for fair conditions and quality, all while keeping shipping distances as short as possible.
ORGANIC COTTON
We proudly use organic cotton, free from harmful pesticides and chemicals, ensuring both environmental preservation and a superior, gentle feel against your skin. Do yourself and the environment a little favour.
PREMIUM QUALITY
All of our products are produced in factories visited by us and constantly checked for fair conditions while maintaining the quality we need to produce something a little more sustainable. Because not throwing shit out every half a year because of its poor quality is the first step towards sustainability.
VISCOSE FROM BAMBOO
We embrace sustainable alternatives such as bamboo-derived viscose, harnessing a fast-growing, renewable resource that requires minimal resources while delivering luxurious softness and breathability.
TIMELESS DESIGN
We prioritize classic, enduring styles that transcend fleeting trends, encouraging sustainable consumer choices by investing in pieces that last.
VEGAN
Our commitment to ethical practices extends to our vegan materials, providing cruelty-free fashion options that align with our sustainability values.
roarganic
organic materials. Streewear made in Europe. Carefully picked Accessories. Our Approach to make it a bit better then we did before.